Location
Shanghai Convention & Exhibition Center Of International Sourcing lies on the south end of Zhongjiang Road in Changfeng ECO-business Zone- Integrated with water, greening and buildings, the information network and commercial supporting facilities are advanced and the Center shows the comprehensive advantage of a modern tertiary industry cluster.
【地图】
Traffic
☉It is near subway line 2,13 and 10 inner ring road and mid ring road, as well as the Shanghai Hongqiao Airport.
☉Shuttle buses will connect the Center and major bus stations.
☉Gubei Road Bridge, Qilianshan Road Bridge and Luding Road Bridge across SUZhOU River stretches to Hongqiao Business Center.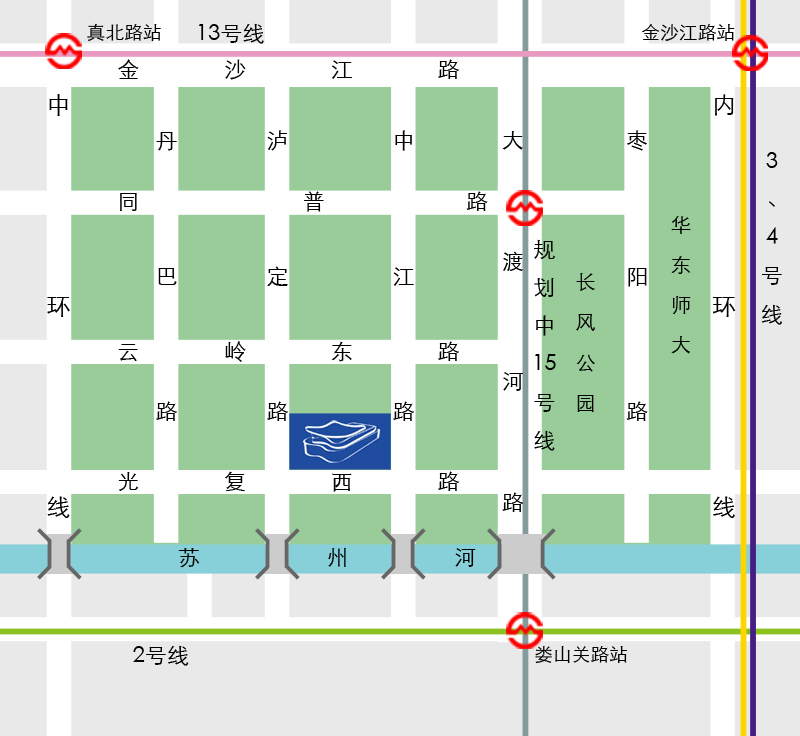 Facilities
☉JC Film Gallery
☉11 four and five-star hotels and over 30 business budget hotels gather within 2 kms
☉2 Yacht docks; 100 Yacht berths, Changfeng Park
☉Parkside Plaza at Changfeng & Large-scale commercial center "Guosheng Center"