"Pearl on the river, the new landmark of Shanghai convention & exhibition centers"         
Shanghai Convention & Exhibition Center of International Sourcing Promotion on oct. 25th 2012
Shanghai Convention and Exhibition Industry Association and Shanghai Convention & Exhibition Center of International Sourcing jointly invited more than sixty of convention and exhibition industry companies, such as Shanghai Convention and Exhibition Industry Association, Shanghai Association of enterprises with foreign investment, the Shanghai municipal building materials industry association, the exhibition companies, cultural media companies, investment consulting companies, service and trade companies, and international business companies, to participate the promotion of "Pearl on the river, the new landmark of Shanghai convention & exhibition centers" at Shanghai Marriott Hotel Changfeng Park on October 25th 2012.
SHCEC (be short for Shanghai convention & exhibition center) will be completed and put into use in next June. Along the Changfeng Park and Suzhou River, it is a modern and international complex of exhibitions, meetings, activities and other functions.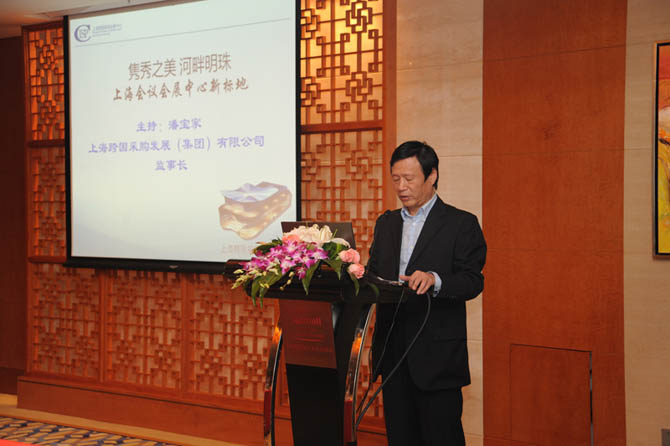 After 11th China (Shanghai) International Sourcing Fair being successfully held in September 2011, with the joint efforts, Shanghai international sourcing development group managed to invite industry pioneer representatives to lead the center to a higher stage of development. Mr. Wu Chenglin, chairman of Shanghai Convention and Exhibition Industry Association, other association leaders, and Mr. Tu Jianqing, president of Shanghai international sourcing development group gathered together to discuss new development and new directions of SHCEC and Shanghai exhibition industry.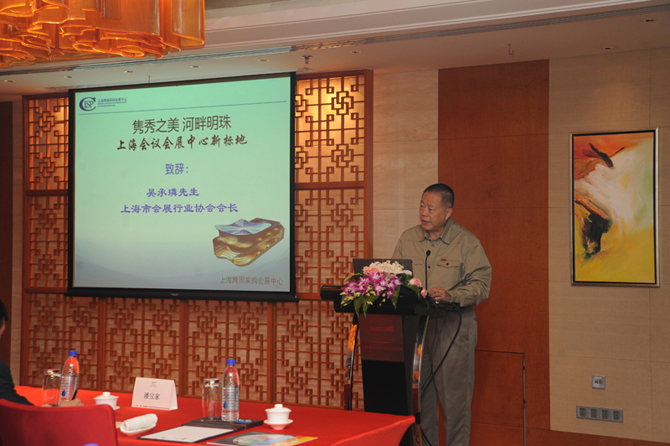 As the important guest, Mr. Wu Chenglin made an address first of all, he said, "located in the beautiful scenery of Changfeng ecological area, surrounded by Suzhou River, adjacent to Hongqiao business area, SHCEC has followed the trend of scale and group, forming a centralized complex with exhibition, large conferences, activities, and high-end restaurants and other business functions, providing one-stop service platform for the customers at home and abroad. It provides a ideal venue for our members to organize various exhibitions, conference, and activities. In addition, the newly built SHCEC will also improve the exhibition international participation and improve the global influence of exhibition ". Mr. Wu also said that Shanghai convention and exhibition industry association will be closely cooperated with SHCEC to support the whole exhibition industry to reach a higher level.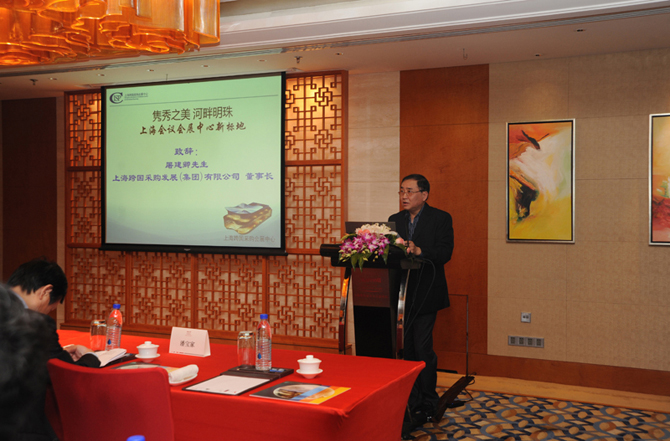 Mr. Tu Jianqing made a review the past 10 years of ISF, put forward new requirements of the center, and emphasize that the service innovation, pioneering spirit is the inevitable course of international sourcing undertakings; the brand is the foothold of ISF and we should seize the strategic opportunities of development, maintaining innovation and enterprising. Mr. Tu also mentioned that Shanghai international sourcing center will have connected effect among exhibitions, activities, headquarters economy and service economy; on one hand, a large number of international sourcing enterprises and institutions of international trade will gather here, on the other hand, the center will become the headquarters economy gather and the service economy leading area of Yangtze River Delta and the radiation at home and abroad by the introduction of a number of influential and competitive enterprise headquarters. His speech let every person feel full of excitement and confidence for the company's bright future, and also establish a more important value of brand among the exhibition association leaders and exhibition industry colleagues.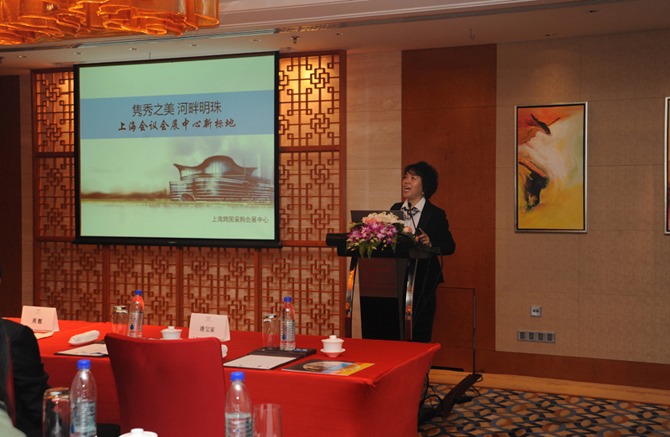 Finally, Ms. Fang Peiying, deputy general manager of Shanghai convention & exhibition center, made a comprehensive introduction. Looking at the entire Shanghai, international sourcing center is a rising pearl in the west of Shanghai, with its graceful posture standing in the Suzhou River with thousands of years history, across the Hongqiao area, Gubei area, Tianshan area and Changfeng ecological business area, with a plurality of underground railway and perfect Stars Hotels, the center will become a rising star among exhibition industry, with 16000 square meters exhibition area, 9000 square meters conference area, 5000 square metre restaurant area, 800 parking spaces, wireless network, particularly worth mentioned is that the environmental protection concept of science and technology. The Center is equipped with energy storage facilities such as ice storage air-conditioning system, solar energy water heating system and roofed rain recycling system. Apart from the advanced hardware facilities, software is also the competitive advantage. The center will introduce British 20 years of management experience to improve the advanced service concept and practically refine operation mode for 20 years in Shanghai to get the certification of ISO9000. So SHCEC is just perfect to fill the vacancy in the west of Shanghai to provide an integrated venue to meet various needs of conferences and exhibitions.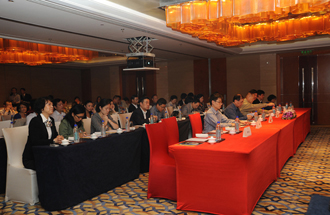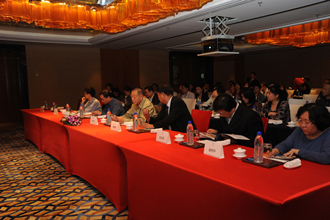 Through the promotion, the center has influence convention and exhibition industry association and the excellent exhibition companies with SHCEC. They have got a clear picture of geographical advantage and facilities advantage of SHCEC after the surrounding investigation. At the same time, it is also an all-round training for the staff from product and the brand to service concept. Everyone has dedicated themselves to SHCEC.