Meeting Name:Promotion to ISAKOS
Time:9:30 a.m. 23 October 2013
Address:Meeting Room, 5F, Shanghai Marriott Hotel Changfeng Park
Participants:Ms. Peggy Fang, Deputy General Manager of SHCEC, sales & marketing team, operation team, IT team of SHCEC, Michele & Phillip from ISOKOS, Mr. Zheng Yang, SICMO, Mr. Shiyi Chen, Director of Huashang Hospital, Ms. Jiarui Chen, Mr. Zhan Wang, Ms. Jia Jiang & Mr. Jiwu Chen, doctors of Huashan Hospital.
Meeting Summary:Interaction between SHCEC & ISAKOS: A comprehensive introduction and the proposal was given to ISAKOS. The team answered the questions raised by ISAKOS and let them know a lot of detailed information of the venue, such as structure, internet, facilities and traffic. Michele stated their thought and expectation as well. In the end, Ms. Peggy Fang was accompanying them around the venue in person. After showed around the center, Michele was very satisfied with visit and will keep a close contact with SHCEC. They are confident with the cooperation in the future.
---
Photos: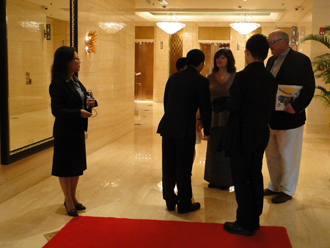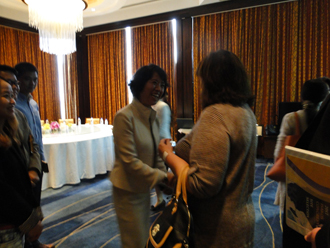 Welcome delegation from ISAKOS                           Ms. Peggy Fang was shaking hands with Michele.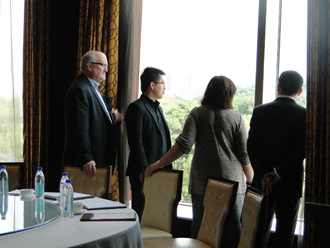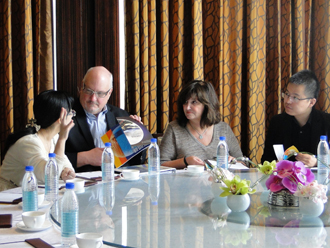 Delegation from ISAKOS was overlooking               Delegation from ISAKOS was carefully reading
Changfeng Ecological Business District.                the brochure of SHCEC.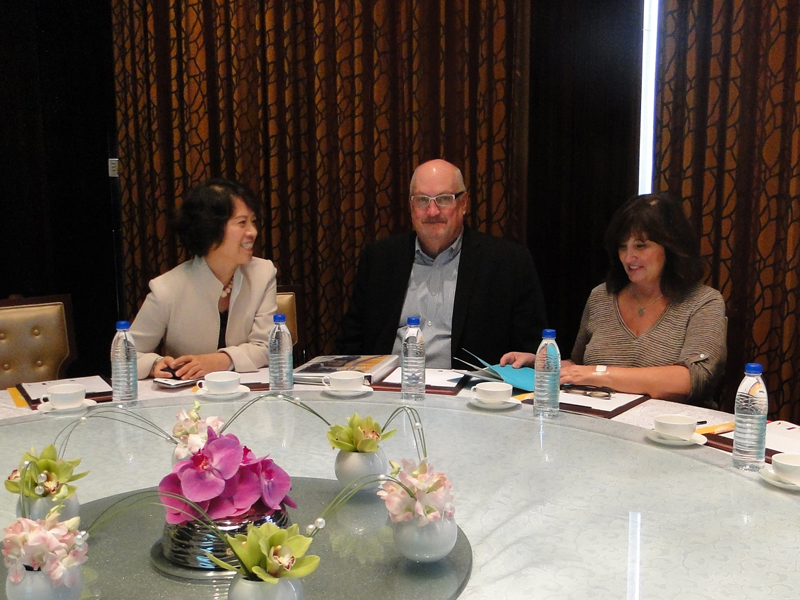 Ms. Peggy Fang was having a cordial talk with Michhele & Phillip.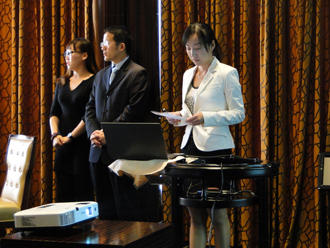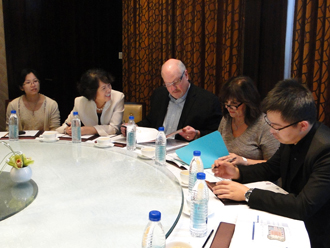 Sales Team was in preparation.                               Interaction & a heated discussion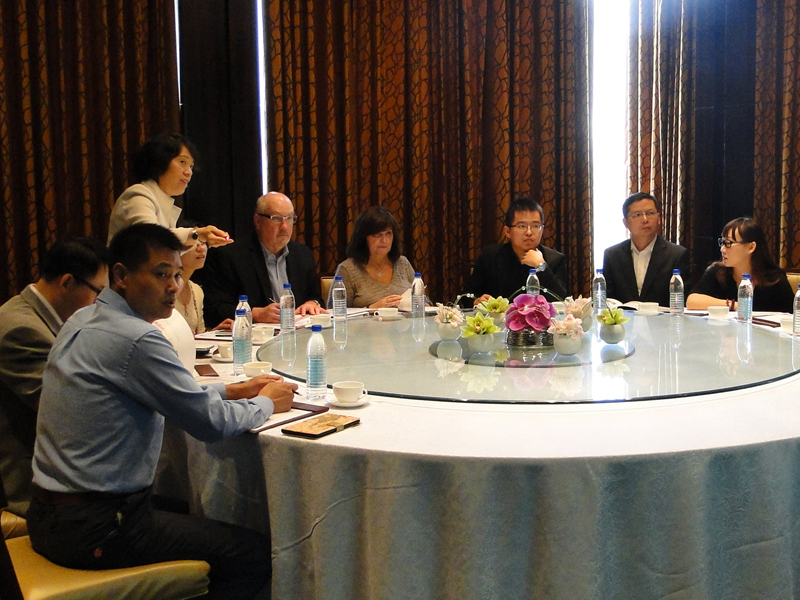 Ms. Peggy Fang was answering questions raised by delegation from ISAKOS one by one.